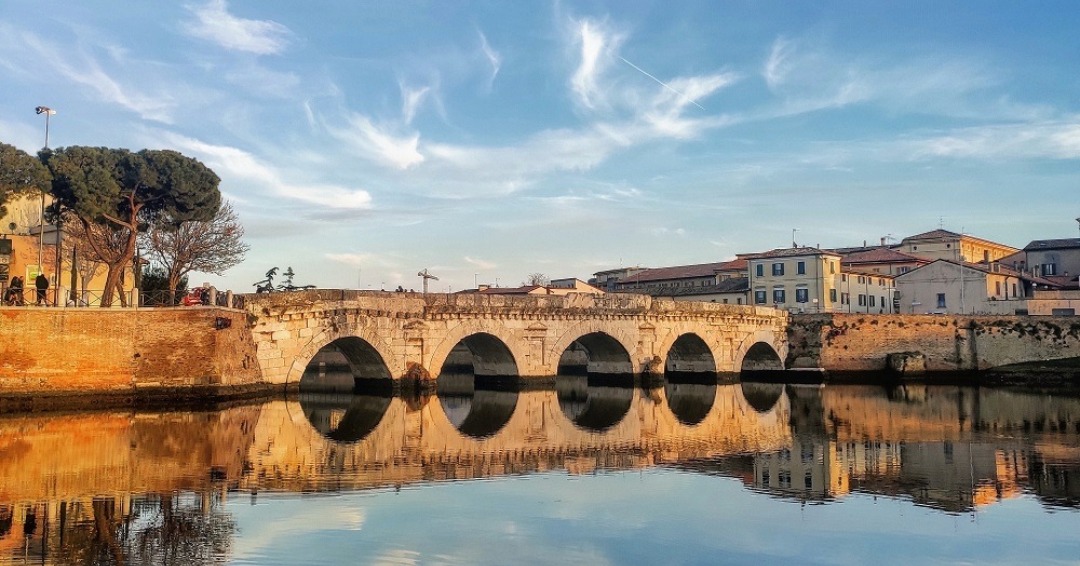 Hello travelers on the road! Ready for an unforgettable trip to Emilia Romagna? It doesn't matter whether you are traveling in an RV, caravan, trailer or van, because today we are presenting you with an unmissable opportunity!
Welcome to Agricamper, the app-based membership that offers unlimited, free 24-hour stops at charming farms, agritourisms, farms, wineries and more scattered throughout Italy. Venture into picture-postcard landscapes, discover millennia-old traditions and delight in local dishes.
Don't wait any longer: go to the Demo version of the app and find out in advance where the locations that will welcome you during your exciting journey in the beautiful Emilia Romagna are located! Are you ready? Let's begin!
Ferrara – Immersion in the Middle Ages
Explore the Rocca di Stellata
Your vacation in Emilia Romagna takes a magical and mysterious turn with a visit to Rocca di Stellata. Grab your trusty traveling vehicle and hit the road to this fascinating medieval gem. Just approaching this fortress alone will make you feel like knights and ladies stepping into a bygone era.
The Rocca di Stellata, located in the Ferrara countryside, is an authentic treasure chest of history. Once there, let the atmospheric atmosphere envelop you and embark on a fascinating exploration through its ancient walls and ramparts. Climb the watchtower, which offers a spectacular view of the surrounding countryside. From up here, you can admire the beauty of the landscape and your adventurous spirit will finally feel at home.
Taste Tortellini in Broth
Emilia Romagna is famous for its culinary delights, and Ferrara is one of the cities where you can delight your palate with one of the most beloved dishes: tortellini al brodo. This signature dish is a real feast for the taste buds, and you certainly won't be able to leave town without tasting it!
The tortellini filling, usually made of meat, cheese or a combination of both, is carefully wrapped in fresh pasta and has a distinctive shape. These little morsels of goodness are a tribute to the culinary tradition of Emilia Romagna, and each bite will take you straight into the heart of this food and wine region of excellence.
Forli – Discovering Art and Nature.
The Museum of San Domenico
Travelers, if you pass through Forli, you cannot forget to visit the Museum of San Domenico. This wonderful institution is a true cultural jewel, a custodian of works of art by renowned artists who have left an indelible mark on the history of Italian art.
Once you arrive in front of the majestic doors of the museum, you will be greeted by an atmospheric and inspiring atmosphere.
Inside the San Domenico Museum, you can admire works by famous artists such as Melozzo da Forlì, Marco Palmezzano, and the great Renaissance painter Piero della Francesca. Their works will captivate you with their beauty and majesty, leaving you speechless before so much art and talent.
Excursion to the Casentino Forest Park
If you are looking for an authentic connection with unspoiled nature, the Casentino Forest Park will be your ideal destination. This corner of paradise is a true oasis of peace and beauty, a green realm where you can find your inner harmony and rediscover the deep connection between man and nature.
Venture into the dense forests of oak, beech, and chestnut trees, which stretch as far as the eye can see, and be captivated by the variety of flora and fauna that inhabit this place. During your hike, you will have the opportunity to come across rare and protected species, such as the Apennine wolf and chamois.
Breathe in the fresh mountain air and be lulled by the gentle sound of the streams that flow through the land. Here, time seems to slow down and you will find yourself immersed in an atmosphere of stillness and contemplation.
If you feel like a rejuvenating stop, pack a picnic with local products such as cheeses, cold cuts and fresh bread. Enjoy this time of sharing with your fellow travelers, surrounded by nature that welcomes you with open arms.
Modena – City of Motor Valley and Gastronomic Goodness
The Enzo Ferrari Museum
For all fans of engines and speed, a trip to Modena is a true pilgrimage to the cradle of Italian motoring. And what better place to begin this exciting journey than the Enzo Ferrari Museum? Prepare to be swept away by the passion and adrenaline of this unique experience in the heart of the Motor Valley.
Already from the outside, the Enzo Ferrari Museum welcomes you with a futuristic and striking design, and inside, a rich collection of historic cars awaits you. You can get an up-close look at some of the Italian automaker's most iconic models, including the legendary Ferrari 250 GTO and the Ferrari F40, a true jewel of technology and design.
But it's not just about dream cars: the Enzo Ferrari Museum will give you a real immersion into the history of motoring and the life of the famous founder, Enzo Ferrari. The epic moments that marked the history of Ferrari and the evolution of a brand that has become a myth in the motor world will be recounted.
Taste Traditional Balsamic Vinegar
Your culinary trip to Modena would not be complete without tasting traditional balsamic vinegar, a true gastronomic excellence that makes this city world famous. Stop by a local vinegar factory to immerse yourself in a unique sensory experience and discover all the secrets of this culinary treasure.
Traditional balsamic vinegar is the result of long and patient processing of Trebbiano and Lambrusco grapes, followed by aging in fine wooden barrels.
The result? A liquid with an intense, sweet and enveloping taste, capable of enhancing the flavors of any dish and giving the palate an indescribable joy.
During your visit to the vinegar cellar, you will be welcomed with warmth and passion by the local producers, the true keepers of this age-old tradition. You will learn about the production process, the secrets of the different types of balsamic vinegar and the loving care that goes into each individual bottle.
Parma – Art, Music and Gluttony
Explore Teatro Farnese
Dear music and theater lovers, a unique and engaging experience awaits you in Parma at Teatro Farnese. This architectural gem is one of the largest historic wooden theaters in the world and is a place of extraordinary beauty and charm. Get ready to immerse yourself in an atmosphere of yesteryear and experience an exciting journey into the world of culture and art.
Already upon entering the Farnese Theater, you will be enchanted by the majesty of its structure. The soft lighting, elegant furnishings, and detailed decorations will make you feel like you are the protagonist of a Baroque-era play. Walking on the dark wood floors, you will feel as if you have been catapulted into another dimension, where art and passion come together in a symphony of emotions.
Teatro Farnese hosts shows and performances of the highest caliber, making it a magical place for lovers of the performing arts. If you are lucky enough to attend a performance, get carried away by the actors' performances and the artistry of theatrical productions. The intimate and engaging atmosphere of this historic theater will make each performance a memorable and engaging experience.
Taste Parma Ham
Parma is one of the cities that holds one of its most delicious treasures in all of Emilia Romagna: prosciutto di Parma. You will not be able to leave this land without tasting this culinary delicacy, which encapsulates the flavors and aromas of a long tradition of master pork butchers.
Stop by a local charcuterie shop to immerse yourself in a unique gastronomic experience and taste Parma ham at its peak of goodness and flavor. One slice of this delicate and flavorful ham will be enough for you to understand why it is one of the world's most popular products.
Parma ham is the result of careful selection of pork legs, which are then salted and cured for months. This slow, natural process gives the ham a unique sweetness and a soft, succulent texture.
Be sure to discover the many nuances of Parma ham, such as"culatello,""culaccia," and"spalla cotta." Each type of ham will give you a different taste experience, but all share a common denominator: the passion and love for Parma's gastronomic tradition.
Piacenza – Between Castles and Uncontaminated Nature
The Castle of Grazzano Visconti
Travelers you have arrived in Piacenza where you will be welcomed by the charming and fairy-tale setting of the Castle of Grazzano Visconti! Here, your vacation will turn into a day as princes and princesses, immersed in the charm of a real medieval castle. Be enchanted by its beauty and the magic that permeates every corner of this unique place.
Once you arrive at Grazzano Visconti Castle, you will feel as if you have entered a fairy tale. The green hills of Piacenza provide the backdrop for this majestic building, while the towers and walls invite you to discover the secrets they hold. Every step you take inside this castle will take you back in time, making you feel an integral part of a bygone era.
During your visit, you can admire the original furnishings, frescoed rooms, and courtyards rich in history. Don't forget to climb the towers for breathtaking panoramic views of the surrounding rolling hills that will leave you breathless.
The Castle of Grazzano Visconti is also the scene of events and historical re-enactments, where visitors can enjoy performances, costume parades and scenes of medieval life. If you are lucky enough to visit the castle at one of these events, you will feel catapulted back in time to an authentic and engaging atmosphere.
Explore the Vineyards of Gutturnio
Piacenza is also famous among wine lovers for its Gutturnio vineyards. A delicious wine, it is typical of these lands and represents one of the excellences of Piacenza's wine-making tradition. Make a toast to the beauty of Piacenza and its extraordinary Gutturnio!
Gutturnio is a red wine with intense color and strong flavor, made from barbera grapes and bonarda barbera grapes grown with care and dedication.
During your tour among the vineyards, you will have the opportunity to meet local producers, who will guide you through the processes of growing and making Gutturnio wine. Listen carefully to their stories and traditions, and let them tell you about the love of their land that they convey through this extraordinary wine.
Ravenna – Byzantine Treasures and Golden Beaches
Admire the Mosaics of San Vitale
Next stop on this journey through the flavors and beauty of Emilia Romagna is definitely Ravenna! Here a real journey through time awaits you as you discover the magnificent Byzantine mosaics of the Basilica of San Vitale. This majestic complex will welcome you with its timeless beauty, transporting you to an era of art and splendor that will leave you breathless.
The highlight of your visit will be entering the basilica of San Vitale, an authentic artistic masterpiece. The mosaics that adorn the walls and domes are an extraordinary testimony toByzantine art and its refinement. You will feel as if you are entering a kaleidoscope of colors and shapes, where every detail has been crafted with care and skill.
The mosaics tell biblical stories and highlights of Christian history. The art of the master mosaicists is expressed with an intensity and depth that will enrapture you, leaving you with a sense of wonder and admiration.
Relax on the Beach in Marina di Ravenna
After so many cultural adventures, take a rejuvenating break on the beautiful golden beach of Marina di Ravenna. The sea awaits you with its crystal clear waters and long stretches of fine sand, ready to lull you into an embrace of relaxation and well-being.
A stop here is the perfect way to regenerate and recharge your energy after so much cultural excitement.
For lovers of sporting activities, the beach in Marina di Ravenna offers many opportunities to have fun. You can play beach volleyball, take long walks on the shoreline, or try stand-up paddle boarding. Get involved in the activities and games on the beach, experiencing carefree and joyful moments.
Reggio Emilia – Between History and Traditional Cuisine
Explore the Roman Theater
Dear travelers on wheels, if you are a lover of history a visit to the Roman Theater of Reggio Emilia will leave you speechless! You will take a journey back in time to discover ancient millennia-old architecture. This archaeological treasure awaits you to reveal the secrets of a glorious past and to let you relive the atmosphere of theatrical performances of Roman times.
Even from the outside, the grandeur of the Roman Theater will strike you. This imposing structure testifies to the grandeur of Roman civilization and will make you feel small in front of its majesty. As you enter the ancient columns and stone steps, you will feel part of an era of culture, art, and entertainment.
During your visit, let your imagination transport you back in time. Imagine the grandstands packed with enthusiastic spectators, ready to watch plays, gladiator fights, and performances by mimes and actors. On stage, the protagonists of ancient Rome came to life and provided excitement and entertainment to a fascinated audience.
Reggio Emilia's Roman Theater is also a venue for cultural events and historical re-enactments.
Taste the Gnocco Fritto with Salumi
A trip to Emilia Romagna would not be complete without tasting gnocco fritto, a culinary delicacy that represents the soul of this region. In Reggio Emilia, prepare your palate for a veritable explosion of typical Emilia Romagna flavors by enjoying it paired with local cured meats and cheeses.
Fried gnocchi is a specialty loved by all, simple but incredibly tasty. These small balls of yeast dough are fried until golden and crispy on the outside and fluffy on the inside. Savoring them will be a joy for the palate, with their unique flavor that goes perfectly with traditional Emilian products.
A word of advice: don't limit yourself to enjoying fried gnocchi only at lunch or dinner. Try ordering them for breakfast or snack as well, accompanying them with jam or Nutella for a mouthwatering and original experience.
Rimini – Fun and Relaxation
Play in Fiabilandia Park
If you have the pleasure of traveling with the little ones, a must-see stop in Rimini is Fiabilandia, an enchanted theme park that will give children the adventure of their dreams.
Already at the entrance, children will be greeted by a fairy-tale atmosphere, with legendary characters welcoming them and leading them into a world of play and fun.
The attractions are designed especially for the youngest children, offering exciting adventures suitable for all ages . The games and attractions are safe and colorful, making Fiabilandia a paradise for youngsters and a joy for accompanying adults.
Relax on Rimini's Beaches
After so many adventures and fun, it's time to end your trip on a high note by relaxing on the beautiful beaches of Rimini, famous for its wide and welcoming beaches, where you can enjoy moments of relaxation and pampering in the sun.
Choose your corner of paradise on the golden sand and spread out your beach towel. The sound of the waves, the sea breeze and the warmth of the sun will envelop you in an atmosphere of tranquility and well-being. Relax, close your eyes and be lulled by the gentle rhythm of the sea.
For those who enjoy fun even at the beach, there is no shortage of activities and sports to enjoy. You can try beach volleyball, take long walks on the shoreline or indulge in a game of racquetball with friends. Rimini is a dynamic and lively seaside city where every moment will be an opportunity to have fun and make new experiences and friends.
Conclusions
After this exciting tour of beautiful Emilia Romagna, you are ready to venture on the road with Agricamper!
With our app you can easily discover where to find free stops at fascinating farms throughout the region. Don't miss this unique opportunity to experience an unforgettable trip to the land of culinary and cultural excellence!
What are you waiting for? Purchase membership now at Agricamper and download our app to discover on the map all the facilities in Emilia Romagna where you can stay one night for free. Your on-the-road journey awaits! Safe travels, campers and travelers!