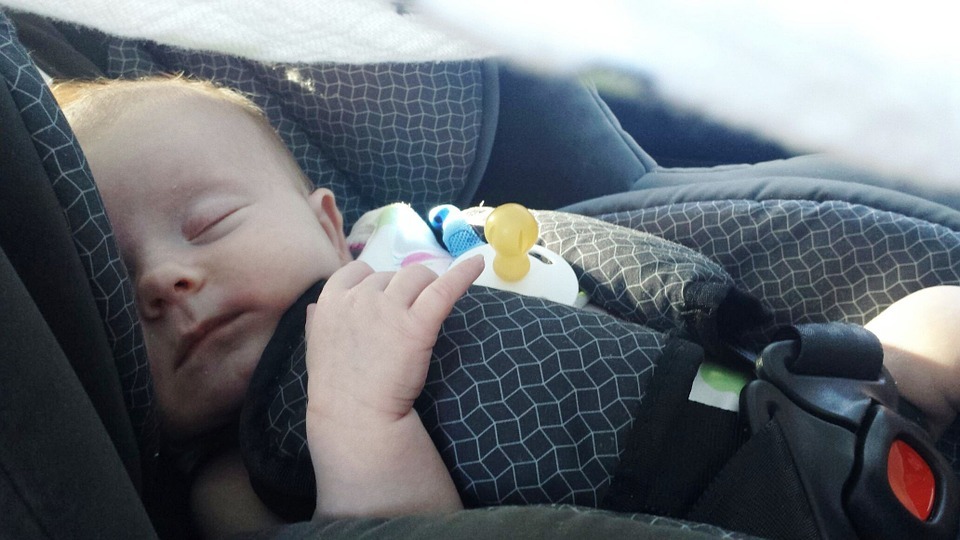 Regulations and car seats, what does the law say in Italy?
The car seat is mandatory for children traveling by camper. As in a car, children must always travel with seats appropriate for their weight, from their first journey and until they reach 1.50 meters in height weighing up to 36 kg. Above 1.50 meters in height or 36 kg, minors must wear normal seat belts.
Few campers have the isofix on the front and rear seats (even the recent ones). If your camper does not have isofix, make sure that the car seat can be fastened with a safety belt and that your camper has a 3-point safety belt.
The number of people who can take place on the camper may not exceed that indicated in the vehicle registration document.
In case of violation, the driver or whoever is required to supervise the minor responds, the following financial penalties (article 172, paragraph 10, of the Highway Code): from 81 to 326 euros. Lost points: 5.
Can I install a car seat on the front passenger seat?
Like in a car, children can be installed in the front seat of the camper. If the child has a rearward facing seat, the airbag must be deactivated.
What car seat standards are still in place?
For car seats manufactured before 1995 and ECE R44 / 01 or 44/02 approved. Since April 2008 they are prohibited and must no longer be used or marketed.
For ECE R44 / 03 approved child seats, they are prohibited for production, but those already approved can still be sold and those who own them are legally allowed to use them. Except in special cases, this is rather inadvisable.
It is legally permissible to use only orange label seats according to ECE R44 / 03, ECE R44 / 04 and i-Size (UN R129).
What groups of car seats are there?
Here is the table of seat groups according to the 2 current standards.
– sorted by weight for seats approved with the standard ECE R44 / 04 (always regulatory)
– sorted by size for seats approved with ECE R129 (i-Size) (from 2013)
Car seats group R44 / 04
– Group 0 from 0 to 10 kg: group reserved for some baby eggs and mainly for carrycots (the baby car seat is strongly recommended)
– Group 0+ from 0 to 13 kg: baby eggs compulsorily installed in the opposite direction of travel
– Group 1 from 9 to 18 kg: 2nd age seats with harness or shield. Forwards or forwards (backwards is strongly recommended)
– Group 2 from 15 to 25 kg: child seats with backrest but also rear-facing seats.
– Group 3 from 22 to 36 kg: seats with or without backrest (with highly recommended backrest)
Of course there are the evolutionary seats that group different weight ranges (0/1, 1/2/3, 2 / 3 …). The more there is, the less safe the car seat will be.
The cut with R129 is slightly different
It no longer works in weight (kg) but in dimensions (cm) and often with a max.
The difficulty is that no grid has been established … each seat has its slice.
– The carrycots; (Only 1 to date) 40-70 cm
– The eggs: this varies between 40/45 cm min and 75/87 cm max the weight is usually always limited to about 12/13 kg. And always in the opposite direction of travel.
– 2nd age seats: with harness or shield. In the direction of travel or in the opposite direction of travel (in the opposite direction of travel strongly recommended) … they range from 61/76 cm min to 105 cm and always have a maximum weight varying from 18 to 23 kg.
– Seat with backrest between 100 and 150 cm
And always the evolutionary seats that collect different sized slices (Ex 45-105) … cm, 76-150 cm …)
I legally keep my child in the opposite direction of travel until when?
In Italy it is mandatory to have children travel in the opposite direction of travel up to 9 kg, according to the ECE R44, or up to at least 15 months, as established by the most recent i-Size legislation.
Child seats with alarm
From 7 November 2019 , child seats in Italy must be equipped with an alarm system. This is to prevent children from being forgotten in the car. The regulation applies only to vehicles registered in Italy and to people residing in Italy.